In previous seasons of the youth and reserve team previews, we've looked extensively at Chelsea's youth team opponents in Academy Group A and beyond, and less so at those playing at the next level up.
However, with the same six teams on the agenda for both the Under-18s and Under-21s, it makes sense to embark upon a new structure and take a look at the key faces and ones to watch for the clubs Chelsea will be getting ever more familiar with in 2012-13.
Without further ado, Premier Development League 1, Group 3:
Crystal Palace
When Crystal Palace announced that they had 'only' been granted Category Two status, it proved quite a shock amongst the footballing community. As it transpires, they missed out by a small margin based largely on their facilities, but otherwise the Eagles possess one of the leading academies in the country and are amongst the most prolific producers of young talent.
A history of ebullient chairmen have had to deal with marked interest in their protégés from richer and more enticing eyes, but current head honcho Steve Parish is as headstrong as any and has led the vocal crusade against the Elite Player Performance Plan, keen to protect his own club's interests above all.
On the pitch, Palace are much as you would expect; a healthy squad of London-sourced talent, heavy on athleticism combined with the footballing quality they preach at the Oasis Academy.
They have been familiar Group A opponents to Chelsea in recent years and therefore the respective incoming first-year scholars will be keen to continue their rivalries from schoolboy football into the full-time game. For what it's worth, the Blues won home and away last time with handsome scorelines the order of the day on each occasion.
Under-21 level is a new story for all though. With Palace not being a part of the Premier League in recent history, they've not participated in the Premier Reserve League and indeed last season took the decision to pull out of structured competition and arrange their own series of friendlies as a Development Squad.
Former player Jamie Fullarton has returned to the club to coach the Under-21 squad and inherits a squad of players with burgeoning reputations and a smattering of first team experience. Such is the trust in youth at Selhurst Park that he could find his squad impacted by the needs of Dougie Freedman and the readiness of prospects to step up.
Ones to watch: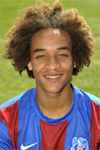 Reise Allassani (U18) – The diminutive winger/playmaker stands out not just because of his David Luiz-style locks, but also because of his nimble, agile, dynamic playing style. Already a regular first-team squad trainer, he has put pen to paper on a long-term deal which begins when he turns 17. Not bad for a new first-year scholar.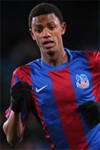 Ghassimu Sow (U21) – A tall, rangy and powerful central midfielder, London-born Sow signed professional terms in April after a fine season for Gary Issott's Under-18s and has been touted as someone likely to be playing under Dougie Freedman sooner rather than later. He'll work under Fullarton for the time being though, and will be one of the first names on the team sheet.
Twitter follows: @mattwoosie, @bradman1967
Fulham
The defending national Under-18 champions come into the new season as a Category One academy on the crest of a wave. The Cottagers have made startling progress in youth development in the last decade and are arguably as good as any team out there at most age levels (they were FA Youth Cup Semi Finalists to boot).
Their record of production into the first team ranks isn't half bad either, with Chris Smalling the headline name, followed by the intriguing potential of Matthew Briggs, Alex Kacaniklic, Kerim Frei and Marcello Trotta. The quartet are unlikely to be a regular part of Kit Symon's Under-21 plans this season as they further their own careers but should they be involved on occasion, they'll make for formidable opponents.
Symons steps up from Under-18 level, departing on a high after his side defeated Blackburn in last May's national final. He's replaced by former Southampton manager Steve Wigley, whose struggles in senior football belie his experience and expertise at this level of the game.
Fulham are chief amongst the clubs heavily importing from abroad in recent years, with their squad including players from Sweden, Australia, Israel, Germany, Denmark, Finland, Italy, Guinea-Bissau, France and many more. Whether they're right to do so or not is a different debate for a different time and place but they're hardly the only ones to do so, and they're proving successful by doing so.
They're also very familiar to Chelsea, sharing Under-18 and Reserve fixtures with them for a long period of time now. Craven Cottage and Griffin Park will host two undoubtedly entertaining matches this autumn/winter.
Ones to watch: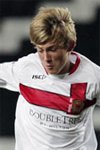 George Williams (U18) – A Wales Under-17 international signed in the summer, George has already scored in senior professional football after a debut goal in last season's FA Cup for MK Dons against Nantwich Town. Despite being offered a pro deal by his home-town club, he has decided to move down to London to further his development in Fulham's youth ranks.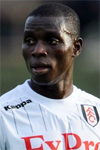 Mesca (U21) – The Guinea-Bissau born Portuguese youth international spent a little over 18 months as a Chelsea player before moving across West London at the start of last season and it's probably the best decision he's ever made. His time in Blue wasn't particularly memorable for a few reasons but he has been on an absolute tear since changing to a white shirt and is on the cusp of a first-team debut. Heavily involved in Martin Jol's pre-season plans with the first team, he may find himself a victim of the numbers game at the top and be forced into Under-21 action instead. If so, he'll look to better his first season at the Cottage, when he topped 20 goals in all competitions. Not bad for an attacking midfielder.
Liverpool
Perception and reality are two different things as far as Liverpool's academy goes in recent years. Struggling to hit the highs of over a decade ago when they produced the likes of Owen, Carragher and Gerrard, they've been through a huge turnover of players, far bigger than their contemporaries, as they attempt to seek improved gains from the youth sector.
As a result, they're in a better position now than they were a few years ago. Rodolfo Borrell's involvement has sharpened things up noticeably, as has that of his compatriot José Segura as Technical Director. An international squad has an international feel to the coaching staff and they'll be looking to take the next step forward in 2012-13.
Last season saw them compete in both the Under-18 and Reserve competitions as well as finish third in the NextGen Series, so they're opponents most certainly not to be underestimated. With strong depth throughout, quick and dangerous forwards and strong defenders, they're a match for anyone on their day, and proved as much with a 3-1 reserve team win over Chelsea last season.
They will have a brief unplanned upheaval late in their preparations though as Under-18 coach Mike Marsh moves up to join Brendan Rodgers' backroom team, but with players of the calibre of Adam Morgan, Jordan Lussey, Jack Dunn and Suso amongst their ranks, both teams will be very dangerous.
Ones to watch: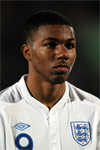 Jerome Sinclair (U18) – the forward signed from West Brom last season is still an Under-16 for the coming campaign but due to a mix of his top physical stature at such a tender age and his consistently impressive performances on the pitch, he'll be pushed regularly into the Under-18 team and potentially Borrell's Under-21s.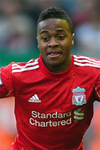 Raheem Sterling (U21) – One of the most talked-about young footballers perhaps in world football, England Under-19 international Sterling made his first team debut last season and has spent the summer working with Brendan Rodgers' first team. He may not stick there permanently quite yet though, and will instead return to junior level, where he's proving to be more effective on a more consistent basis. Not yet the finished article, he remains devastatingly effective cutting inside onto his right foot and using his pace and agility to terrorise defenders and cannot be contained by a single full-back at this level.
Twitter follows: @LiverpoolYouths
Manchester City
Being a youngster at the richest club in the world is no easy thing; Chelsea's players will be able to testify to that. Yet the club's grandiose plans for world domination extend to all levels and their proposed levels of investment in their youth setup are quite staggering. Perhaps it's appropriate, as Manchester City have always been prepared to give youth its head.
Their Under-21 and Under-18 squads have a strong representation of international blood – as do most squads in Group 3 – but they also possess an increasingly high number of England youth internationals, including George Evans, who joined the first team on their recent pre-season excursions overseas.
In Academy Group C last season they ran eventual runners-up Blackburn close for a place in the Semi Finals, whilst their Under-21s – or Elite Development Squad as it's been termed at Eastlands – withdrew from organised competition to plan their own schedule under manager Attilio Lombardo.
It's therefore slightly harder to put a measure on their strengths and weaknesses, although a look at some of their recently departed reserve team players offers something of an insight into the quality at the club. John Guidetti was prolific on loan at Feyenoord last season, and whilst the Dutch outfit have lost his services, they've taken another former sky blue in Omar Elabdellaoui, who was in sterling EDS form last season.
Another starlet who caught the eye was Joan Angel Roman, but he's returned to Spain to play for Barcelona B no less. Compatriot Denis Suarez came into his own after settling in though, and will be chief amongst their threats in 12-13.
Rest assured, they'll be formidable opponents throughout the season and another reason why Chelsea's group is shaping up to be one of the toughest on paper heading into 2012-13.
Ones to watch: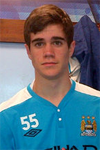 Jose Angel Pozo (U18) – A prodigious talent at Real Madrid, Pozo attracted attention from far and wide – and Chelsea – before joining Manchester City a few months ago. A creative attacking player, he is equally adept at scoring as he is providing, and he's set to be a key face for Scott Sellars' team.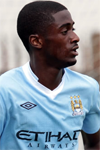 Jordy Hiwula (U21) – Not an immediately recognisable name, the local lad topped the 20-goal mark for the Under-18 team last season and earned England youth representation. Having little more to prove at that level, he's expected to join Lombardo's ranks for the new campaign and continue his fine form in front of goal.
Twitter follows: @MCFC_NGEN_ACAD
Middlesbrough
Middlesbrough represent the most unfamiliar opposition on Chelsea's schedule for the first half of the season. Whereas Liverpool and Manchester City have been opponents in recent seasons both in league competitions and in the FA Youth Cup, the last time the Blues faced 'Boro at youth level was, well, a long time ago.
However, as perhaps the most prolific academy in the country in terms of producing a) first team opportunities and b) high-value sales, they're not to be dismissed. Dave Parnaby has kept a constant supply of players moving along the conveyor belt into the Riverside Stadium and returns for another season as Academy Manager.
They too will be pleased to be involved in high-level competition again, especially at Under-21 level, where since their relegation from the Premier League they've been involved in regional Central League (which they won last season) matches against sub-standard competition.
Ones to watch: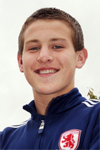 Bryn Morris (U18) – An England Under-16 captain who shared the responsibility last season with Ruben Loftus-Cheek, Morris is equally adept at playing in the heart of defence or further forward in central midfield. Has attracted interest from Liverpool and Chelsea but has thus far remained with 'Boro.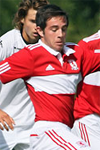 Matthew Dolan (U21) – A playmaking midfielder born in Hartlepool, Dolan enters his third season as a professional having attracted loan interest from a handful of clubs but should he remain with the Under-21s, his classy left foot will be deployed from deep, where he dictates the tempo of the play and pulls all the strings.
Twitter follows: @BoroYouths
Wolverhampton Wanderers
One of twelve teams to have achieved a Category One academy grade, Wolves might not appear to be amongst the leaders in youth development with their first team squads of recent years lacking in home-grown talent (although they are responsible for Robbie Keane, Joleon Lescott and Wayne Hennessey), but they're always a handy side at junior levels and are growing in stature with each passing season.
The timing of the restructuring also suits them down to the ground, as their relegation from the Premier League would have excluded them from competing alongside the younger generations of the elite as they have in Reserve League South the past few years.
How they approach the PDL will be interesting as they adopted a tendency to play fringe first-team squad players in their reserves. Last season the likes of Jody Craddock, Ronald Zubar, Sam Vokes, Karl Henry and Nenad Milijas took to the field against Chelsea and whilst overage players are still permitted, they're generally intended for the use of rehabilitation from injury rather than to give playing time to those not getting it for the big team.
They shouldn't find it a particular problem though, with good players coming through all the time, but on paper at least, they may be the weakest of all the teams in Group C – which says a lot about the top end quality within it.
Ones to watch: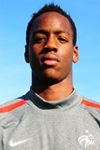 Ibrahim Keita (U18) – The powerful forward arrived from France already an Under-16 international and officially became a first-year scholar over the course of the summer. He'll lead a talented group of newcomers into a team which is undergoing something of a change of guard, with many others graduating up to Under-21 level.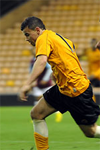 Zeli Ismail (U21) – It seems like an eternity ago that Macedonian-born winger Ismail was first touted as one of the finest players of his generation; a livewire 15 year-old with a £100m price-tag placed on his head shortly after wowing crowds at the Northern Ireland Milk Cup. In fact, it was barely four years in the past, and Ismail is still only 18. His progress has tapered off to a more recognised path and he'll begin the new season at Under-21 level seeking to impress a new first team manager in Stale Solbakken with a view to making an impact in The Championship.
Coming tomorrow…taking a look at the Blues themselves.