The end of the 2019-20 academy season was as abrupt and as unexpected a development as most involved at this level will ever experience. The onset of the Covid-19 pandemic worldwide left a near six-month hiatus from competitive football, but the coming week sees the return of meaningful action at this level where, once again, Chelsea figure to be keenly involved when it matters most.
What a twelve months. Emboldened by a first-team manager in Frank Lampard who used a dozen academy graduates in his debut campaign at Stamford Bridge, including eight debutants, Neil Bath's operation continues to impress more and more. The Development Squad were crowned Premier League 2 champions on points per game as they held a three-point lead over Leicester City with four matches remaining, part of a league run in which they were unbeaten from start to (premature) finish.
The Under-18s were in contention for a league and cup double, and may still get their hands back on the FA Youth Cup should the FA stick to their plans to finish the competition this month. The Under-16s won the Premier League International Tournament and led a schoolboy crop that could lay claim to being reigning domestic cup champions at every age group down to Under-13 at the same time in late 2019. A talented Under-14 group won the PL's Next Gen competition in India in February and, with 23 England call-ups from Under-16 to Under-21 age group (plus another seven involved at Under-15 level), Chelsea once again led the way in home-grown international representation.
So, when heading into a new season, the challenge is to continue making improvements on the work done so far, and to continue to raise the bar as not just the leading youth set-up in the country, but as one of the most prolific and successful in Europe. The younger age groups will undoubtedly have their challenges to come, having only returned to formal training in the past few weeks, but the Development Squad and Under-18s have had a five-week pre-season under their belts – albeit not a normal one – and are raring to go as the big kick-off approaches.
What competitions are they playing in?
The Development Squad return to defend their PL2 title in an expanded top flight; as Burnley, Crystal Palace and Leeds secured Category One academy status this summer, the pool of elite youth setups expanded to 26, meaning two tiers of 13 (and two regionalised divisions of 13 at Under-18 level). West Ham and Manchester United were promoted, Wolves were relegated, and Andy Myers' boys prepare to welcome the Hammers on the opening weekend in their new permanent home at Kingsmeadow, where they will now be based after spending much of the last decade at Aldershot.
They are also back in the EFL Trophy as one of sixteen Under-21 teams invited to compete along side League One and League Two sides. Tuesday's trip to Oxford United sees them get underway, with visits to Bristol Rovers and Walsall set for November in the group stage. Myers will also lead an Under-19 team in the UEFA Youth League, in which Chelsea's group will mirror that of the first team when drawn on October 1st, and they will be keen to make amends for a disappointing showing last autumn, when they fell at the group stage for the first time ever.
Ed Brand's Under-18s play in the southern section of the Under-18 Premier League along with twelve other teams, welcoming Crystal Palace in place of Swansea City this season, while West Brom move from North to South in order to accommodate the other two Category One newcomers. The Under-18 League Cup is played between the same 26 elite academy youth teams, while their 2020-21 FA Youth Cup challenge will begin, as usual, in early December.
Ins and Outs
The academy said goodbye to six players this summer, as Josh Grant, Richard Nartey, Marcel Lavinier, Jordan Aina, Jake Askew and James Clark all departed at the end of their contracts. Fourteen players signed scholarships in July, and Xavier Mbuyamba swapped Barcelona for Cobham a year after he was denied the chance to sign for the Blues by a transfer ban. The big Dutch defender will go straight into the Development Squad.
Billy Gilmour captained the Dev Squad for much of last season but will be with the first-team squad most of the time when back from injury later this year. Armando Broja and Jamie Cumming both embarked upon their first loan moves in August, joining Vitesse and Stevenage respectively, while Charlie Brown and Marc Guehi both stayed out on loan having made initial switches during the January transfer window. George McEachran, Luke McCormick and Tariq Uwakwe are likely to do the same before the window closes.
The Dev Squad's old heads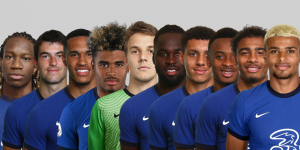 As a result, an already fresh-faced Development Squad has an even younger look this term, with Uwakwe a veteran by comparison at 20 (turning 21 in November). His loan exit means that Jack Wakely and Jonathan Russell will be the only players to turn 20 this season in a squad playing at Under-23 level. Ian Maatsen and Tino Anjorin stepped up to this level earlier than most and will be among the very best players in PL2 when they're involved, while Karlo Ziger, Dynel Simeu, Henry Lawrence, Thierno Ballo, George Nunn and Marcel Lewis got stuck in to early opportunities to play last season. Simeu has spent the summer wearing the captain's armband and figures to lead the team this season.
Moving on up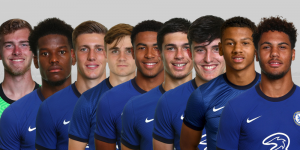 Ethan Wady, Pierre Ekwah and Sam McClelland now join them in being too old for youth team football, but have just one appearance between them for the Dev Squad, when Ekwah stepped up in December 2019. McClelland has been a defensive stalwart on Saturday mornings for the youth team in the two years since signing from Coleraine and will be an assured presence in the defence, while Ekwah will hope to put an injury-hit 19-20 behind him and show the same promise he did to convince Chelsea to sign him from Nantes. Wady, who has senior experience from an 18-19 loan at Tooting & Mitcham, will compete for minutes in goal along with Ziger and 18 year-old Lucas Bergström, who is back from a nine-month injury absence.
Bergström's layoff meant he was unable to step up early last term, but Lewis Bate, Xavier Simons, Levi Colwill, Valentino Livramento and Bryan Fiabema all did so in their first-year scholar seasons, playing an important role in keeping the team going in January and February after the team lost the talismanic services of Tariq Lamptey and Clinton Mola. They all looked very much at home in their new surroundings and, while each of them will play for the Under-18s from time to time, they will quickly become important members of Myers' squad. Myles Peart-Harris won't be very far behind them, having also earned a call-up to Lampard's first-team squad for the Brighton pre-season match in August.
Second-year stars in the Under-18s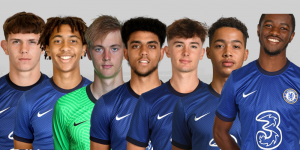 Charlie Wiggett, Bashir Humphreys, Josh Brooking, Dion Rankine, Joe Haigh and Ben Elliott are the remaining senior faces in Brand's youth team, along with Bergström, and each had a promising story to tell from their debut campaign as scholars over the past twelve months. Wiggett and Humphreys impressed in their defensive capacities, Brooking added a tenacity and a presence when he got the chance to play, while Haigh weighed in with seven goals and three assists in 10+4 outings before injury ended his season. Rankine displayed versatility and dynamism on both flanks or through the middle, and Elliott was able to make a successful comeback after spending the best part of two years on the sidelines injured.
The new scholars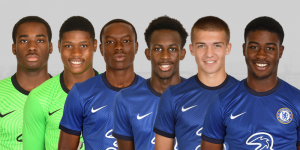 Their presence in the league team will be all the more important as they lead a wonderfully-gifted crop of new scholars into the fold; players who have the credentials to hit the ground running and ensure the Blues challenge for honours yet again. Goalkeepers Kelechi Chibueze and Prince Adegoke, defenders Derrick Abu, Luke Badley-Morgan, Alfie Gilchrist and Alex Kpakpe, midfielders Jimi Tauriainen, Silko Thomas, Josh Tobin and Charlie Webster, and forwards Edwin Andersson, Malik Mothersille, Jude Soonsup-Bell and Harvey Vale are among the best of their age anywhere in Europe, and Vale was another who was a part of Lampard's pre-season plans at the tender age of 16.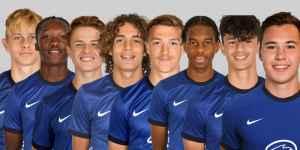 The Dev squad saw off Charlton, Crystal Palace and Millwall in pre-season friendlies, and the Under-18s triumphed over Bournemouth and Palace, with a draw at Southampton in between in their only trip away from Cobham this summer. It's been a challenging few months for everyone involved in the academy, and a skeleton team still leads the operation, with many of those who contribute so much to the continued success still not able to return to work properly due to government and Premier League restrictions. That will hopefully change in the weeks and months ahead, but the cast of thousands still find a way to contribute, and ensure that Chelsea continue to be recognised as one of the leading clubs at what they do.
Oxford United vs Chelsea in the EFL Trophy gets us off and running for the new season on Tuesday and, as always, you can keep right up to date with everything here on TheChels and on Twitter @chelseayouth. Please do come along for the ride; you'll not regret it.