A very central part of youth development these days is the utilisation of the loan system.
With reserve football in an appalling state, top clubs have increasingly sent their burgeoning talents to needy homes across the footballing world, proving the loaning club with a temporary solution whilst benefitting from their player gaining greater exposure to the professional game.
Another fifteen or so Chelsea starlets made the journey out this season, some for the first time, whilst others revisited a well-trodden road wondering what their own individual futures hold.
Thibaut Courtois and Tomas Kalas were the principal success stories, but with the pair spending a combined total of just six months actually in England, it's more representative of the club's eye for talent and structured approach to the development curve.
Ulises Dávila, Kenneth Omeruo, Kevin De Bruyne and Matej Delac also fall into this category, with varying degrees of success, whilst Jeffrey Bruma, Josh McEachran, Ben Gordon and others followed the more traditional route after a few seasons at Cobham.
Perhaps the most intriguing aspect of this season's activities is that the majority of players plied their trade in top divisions overseas. McEachran was the only outfielder to remain in England after the January transfer window (Sam Walker and Rhys Taylor played in Leagues One and Two respectively) and only Gael Kakuta (an afterthought at Bolton) and Conor Clifford (a brief spell at Yeovil) joined them at all otherwise.
The change in approach by the decision-makers at Stamford Bridge can largely be attributed to Michael Emenalo, who has just finished his first season as Technical Director, having replaced the departed Frank Arnesen last summer.
Emenalo lacks the experience of his predecessor and it is chief amongst the things levelled against him by disgruntled Chelsea supporters, but he has in his career already worked in three continents and built relationships across a wide footballing spectrum.
He has been keen to further the relationship with Vitesse, sending three players there this season with far better results than the trio who rocked up there during the first year of the partnership, whilst also adding ADO Den Haag to his stable.
It also appears to be a successful approach, and a wise one, at least on the face of it. Whilst every move has its own unique pros and cons, playing at the top level will generally exposure a player to a more refined quality of football and a more technically-focused training regimen.
In the English lower leagues, things are developing all the time but it's becoming increasingly harder for a lot of clubs to find room for a player within their budget, and it's just as hard for loaning clubs to find a suitable home for their prospects.
By increasing the range of clubs at which players can be stationed, Chelsea have provided themselves with more opportunities and have generally found suitable homes. Not all of them have been as successful as others – as you'll read below – but it's an inexact science and things are getting better year on year.
Daniel Sturridge returned from a five-month spell at Bolton last season to become a regular contributor in the first team squad this season and in doing so broke a recent trend of players who have impressed away from home only to find opportunities no more forthcoming than before they left.
Opportunities are always going to be the bedrock of breakthroughs; if they don't come, players will look to move on and further their own careers, and rightly so in many cases. But patience should be preached on both sides, and this is something being stressed even more ahead of next season, when the EPPP proposals are implemented for the first time.
With the national reserve league being converted into an Under-21 league driven towards creating a 'B Team mentality' within the age group, many clubs – Chelsea included – are figured to be more inclined towards keeping a squad of players together to train throughout the week and play at the weekend.
Academy Manager Neil Bath explained as much in his notes on the changes back in April:
"At the moment, a lot of boys are going out on loan to Football League clubs at this age. This can obviously be good experience for them because they are playing for three points, playing in men's football and doing so in a crowd environment.

But, at the same time, you can have boys who endure bad experiences out on loan. They can find themselves sitting on the bench and not feeling involved, not to mention that Football League clubs usually play twice a week and the boys' development suffers because they train at a lower intensity in those conditions. Their technical development is affected by that and also by the possibility that the loan club may not play in the style needed for certain players to improve.

Furthermore, professionals are now staying in the game longer owing to improved fitness levels, and naturally development pathways can now take a little bit longer than in the days when 17, 18 and 19-year-olds regularly came into the first team. It now takes longer for a boy to step in and having an Under-21s league will encourage clubs to be more patient with their young players, to hold on to them and keep them under their control a bit longer, in order to prepare them to play at the highest level possible.

After all, it is very possible that the technical level of elite Under-21s games could be higher than many lower league matches."
Reserve team boss Dermot Drummy has indicated that loans will no longer be sought simply based on age, but on more of a case-by-case basis than before. If a move benefits a player then they'll work towards a solution, but otherwise you can expect to see a more stable group of 'reserves' than we've been used to for many years.
That all means that the days of a dozen or more loanees per season may well be over. If so, the class of 2011/12 will be looked back upon fondly, as the majority found career highs and enjoyed productive spells. This is how they got on and what the immediate future holds:
Thibaut Courtois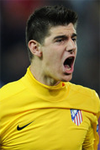 Comfortably the best of Chelsea's loanees, the Belgian goalkeeper was acquired for a hefty price tag last summer and lived up to his expensive billing with a season for the ages. The 19 year-old (as he was for the entire season) kept 21 clean sheets for an Atlético Madrid team which finished fifth in the Spanish League and won the Europa League crown against Athletic Bilbao in Bucharest.
He arrived with big shoes to fill as Los Colchoneros had just sold club-developed David de Gea to Manchester United but quickly allowed supporters to forget their former stopper as he slotted into place seamlessly, making things look alarmingly easy and possessing a maturity and demeanour which belied his years.
At 6'6" with a huge wing span and a capable left foot, he is every inch a younger version of Petr Cech and is undeniably the Czech's long-term successor. The change isn't likely to happen for at least a season – perhaps longer given Cech's exceptional form in the last two years – but the talent is there and if forced into action now, he would likely become one of the Premier League's very best from day one.
Goalkeeping coach Christophe Lollichon is hugely enamoured with Courtois but notes that he could do with adding some mass to his gangly frame before playing in the more physical English game. He is almost certain to return to Madrid again next season, and will be a central figure in their assault on a top four berth.
Kevin De Bruyne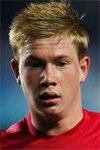 The club's third recent Belgian signing – following in the ample footsteps of Courtois and Romelu Lukaku – De Bruyne officially put pen to paper in January after months of negotiations and agreed to move to Stamford Bridge in the summer, finishing up the 2011/12 season at Genk.
An indifferent first half to the season was followed by an electrifying second as he became arguably the best player in the country, driving Genk towards a Champions League place they would eventually be denied after losing their key man to a broken toe during the playoffs.
More familiar to Blues followers as a versatile wide forward, De Bruyne's best football came when he was moved into central midfield, where he spent much of his youth. From there he was able to influence every aspect of Genk's game and went through a streak where he was directly involved in a dozen straight goals either through scoring them himself or providing the assist.
Unfortunately, he was sidelined for the final month with the aforementioned toe injury, and can now look forward to the next step in his career. He has spoken of expecting to go on the first team pre-season tour of the United States before heading elsewhere on loan – Lille have been named as potential suitors – but with a new manager in place he may well be able to do enough to convince that he's worth keeping around. It remains an unlikely development, however.
Jeffrey Bruma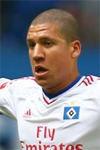 Bruma's first taste of regular top-flight action came in the Bundesliga at Hamburg, where he once again joined up with Arnesen, the man who initially brought him to England. Despite his relative lack of experience, he earned the immediate respect of manager Michael Oenning, who started him in the heart of defence from day one, but the club's form spiralled and Oenning quickly lost his job.
Fortunately, his replacement, Thorsten Fink, held Bruma in similar esteem and continued with the youngster despite some indifferent performances. He was a regular in the club's best run of the campaign up until the winter break, but was sidelined in the new year by a nagging hamstring problem.
Hamburg's league form spiralled and they found themselves in a relegation dogfight. Fink turned to the club's more experienced players to help secure their Bundesliga berth, meaning Bruma was to be left on the sidelines. However, injuries to right-back Dennis Diekmeier and presumptive replacement Jacopo Sala led to the Dutchman being used out of position for the last half-dozen games, and he played his part in achieving survival.
He is set to remain at the club again next season in the second of an agreed two-year loan deal, but if playing time isn't guaranteed he'll seek an alternative arrangement. He has expressed his desire to ensure regular action – particularly having missed out on Euro 2012 selection – and has noted that unless that is on the table back at Chelsea, he may well never come back.
Tomas Kalas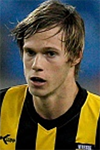 Czech defender Kalas represented something of a departure from standard Chelsea practice as not only did he depart on loan as an 18 year-old, he did so for a full season after just six months in England.
Prior to his arrival at Cobham in January 2011, Kalas had tasted first team action at Sigma Olomouc to the tune of four brief appearances, but impressed enough in his half-season in England to warrant a greater test of his abilities.
He followed in the footsteps of Slobodan Rajkovic and Nemanja Matic in heading to the Netherlands to play for Vitesse Arnhem, went straight into the team at centre-back and hasn't looked back. A club which almost got relegated last season secured for Europa League qualification all season and the teenage centre-back was amongst their most important players, grabbing his first goal in professional football in the first leg of their playoff final.
Furthermore, he was widely regarded as one of the revelations of the season in the Eredivisie, earning praise for his eye-catching performances full of enthusiasm, pace and intelligence beyond his years. Naturally, there was the odd hiccup along the way – perhaps most evidently against John Guidetti and Feyenoord – but the good firmly outweighed the bad.
He is another who will likely return to their temporary home again next season with Vitesse claiming that they are close to an agreement. There is talk of interest from the Bundesliga but Kalas is believed to want to stay in Arnhem, and they'll gladly retain the services of a burgeoning young talent.
Patrick van Aanholt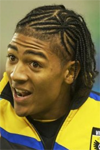 With three spells in the Championship under his belt and first team appearances (and a goal) to his name, 2011-12 was supposed to be Van Aanholt's breakout year as he earned a move to Premier League Wigan Athletic in the August transfer window.
He started well and was a regular feature for the first six weeks before being completely cast aside by Roberto Martinez, with no reason ever being offered for his omission. With the arrangement clearly no longer favourable, Chelsea recalled the left-back and sent him to join Kalas in Arnhem.
More playing time duly arrived, although it was not consistent and not at all regular. Performances followed suit, as he showed his usual propensity for attacking football whilst at times struggling in his own end.
Ryan Bertrand has now firmly established himself as Ashley Cole's understudy at Stamford Bridge, meaning Van Aanholt requires a big season in 12/13 not only for his Chelsea career, but his own development, wherever it may take him.
Ulises Dávila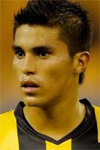 A Mexican signed amidst little fanfare last summer, he began his European career at the same club as Kalas and Van Aanholt but rarely featured in the first team squad, instead spending most of the season with Jong Vitesse, the club's junior side. On the face of it, that makes the move a less than successful one, but all parties appear to be satisfied with how things have gone and are positive about the future.
Coach John van den Brom admitted that the main reason Dávila didn't feature was because he doesn't use a traditional 'number ten' in his tactics, and unfortunately that is currently the youngster's best position. He spoke of his "enormous potential" and that the move was very beneficial in terms of experiencing European culture and developing as an adult, and believes there is plenty more to come.
Similarly, the club's chief medical officer noted that his physical development still requires some work and that a year or two in the Dutch league will prepare him much better for a career in England, citing great progress already. He has had relatively little exposure to senior football thus far and in year two of his European adventure, he should be looking to push for more playing time at a more notable level.
Gael Kakuta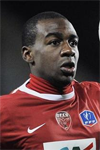 On and off the pitch, Kakuta remains an enigma. That might be something of a cliche but it remains as resonant as ever after a year in which he flashed his ridiculous potential alongside his undoubted capacity to simply disappear.
An ill-fated four-month spell at Bolton saw almost no playing time but he still managed to find the back of the net in his first start, a Carling Cup tie away to Aston Villa. But with things clearly not working out, he returned to Chelsea in January with eyes on a move to Europe.
Olympiacos expressed great interest and were the Blues' favoured trading partners due to their financial input, but the player and then-manager Andre Villas-Boas favoured a deal involving French outfit Dijon, and would get their way.
Playing in his own country for the first time since the age of fifteen, he hit the ground running and scored four times in his first seven games, turning the Burgundy club's season around and pulling them clear of a relegation battle.
Occupying his most favoured number ten role, he was given the freedom to play his natural game by manager Patrice Carteron and rewarded him with a string of excellent, decisive performances and important goals.
Unfortunately, as the season drew into April and May, the goals dried up and as opponents began to key on him being an integral part of the team, he found it harder to impact games. Carteron would ultimately leave him out of the run-in fixtures in hope of sparking a revival but it was too late.
What that means for Kakuta's Chelsea career, who knows? He's exactly the sort of player who would be better served by playing amongst more talented colleagues; benefitting from the reduced attention and increased quality of play, but has just as much potential to be as inconsistent and frustrating as someone like Daniel Sturridge.
Espanyol have this week expressed an interest in his services and yet another move looks to be on the cards.
Josh McEachran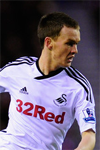 Josh's spell at Swansea will be the most familiar to Chelsea's fans and the greatest source of frustration. On the face of it, five months under Brendan Rodgers in a team noted for their excellent football was a perfect arrangement, one akin to Daniel Sturridge's spell at Bolton which prepared him for a berth in the Blues' first team squad a season later.
Rodgers handed him just one league start though, and he went seven weeks without playing a single minute to finish the season. Ironically, the England Under-21 international would likely have played more had he stayed at Stamford Bridge with Roberto Di Matteo understanding the requirements of squad rotation more than Andre Villas-Boas ever did.
However, can the move be considered a failure? Rodgers believes not, far from it:
"The loan move was more than just games for Josh. It was also about experiencing a new team, city and lifestyle.

"He was 18 when he came and it's been great for his development. He admitted he was behind with his conditioning.

"He has fitted in quite easily and he respects how well the other players have been doing so it's been very difficult.

"The balance in the midfield has been very good.

"Every player wants game-time but that can't happen for everyone. But when he returns to Chelsea he will be better for his experience here.

"It doesn't matter whether it is games or lifestyle, he will be a better player and person for that."
Much like the quotes on Dávila, there's some truth to this. Josh will doubtless have made great strides in his personal development from the move and will have a greater perspective on the adult game when he starts back afresh at Chelsea in 12/13.
Technically, he's more than ready to contribute. He has been for a few years, and it's long since been a case of physical and mental maturity. In that regard he's no different to 90% of teenage footballers.
The right manager will find the right role to harness his gifts whether he hit it off at Swansea or not. He might be in a better position to force himself upon the next manager on the Chelsea hot seat for his time in Wales, he might not be; but it's not as black and white as it may appear on the surface.
Ben Gordon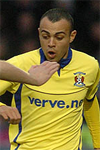 Here's another example of a player who had two loans in 11/12, with the second most definitely more successful than the first. Having spent the first half of last season in the Scottish Premier League at Kilmarnock, Chelsea recalled Gordon because they felt it hard to appraise the standard of football in the league and wanted to see how he fared in the Championship. He duly went to Scunthorpe, where he was hit and miss.
He received a second go in the division with Peterborough United way back in August but it became apparent that having missed much of the club's pre-season due to Under-20 World Cup commitments, he was playing catch-up and struggled for playing time.
Fast forward to January, where a return to Rugby Park and Kilmarnock got things back on track. First choice at left-back from day one, he picked up the first silverware of his career in the form of a Scottish League Cup victory over Celtic, and he has been more at home there than anywhere else.
Don't be surprised if he makes a permanent go of it over the summer.
Milan Lalkovic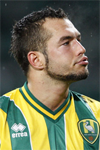 Omeruo's Chelsea teammate, at least briefly, at ADO, was Slovakian forward Milan Lalkovic, who embarked upon the second loan spell of his season with optimism. A month at Doncaster Rovers had given him the taste for the pro game and even though he was only used as an impact sub, he found room to impress more often than not.
Yet in the Dutch top flight he played less than half an hour of football and returned to England over a month ahead of schedule. Initially left out on 'merit', he then made his debut against Excelsior before suffering a hamstring injury which sidelined him for a month.
He returned in March but was unable to earn his way into Maurice Steijn's plans, and drew the ire of some supporters for choosing an alternative to watching his team play when not selected.
In truth, the move was ill-fated from the moment it happened. Den Haag were interested in Fulham's Danny Hoesen, who had been playing well on loan at Fortuna Sittard, but they were unable to strike a deal and faced with a gap in the squad on deadline day, turned to Emenalo for help.
Lalkovic was suggested and a move thrown together at the eleventh hour, but Steijn clearly had other ideas and simply chose not to use the Under-21 international.
He'll have to try again next season, and he'll more than likely be a great deal more successful.
Kenneth Omeruo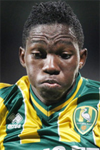 Another who signed in January, the Nigerian teenager hasn't yet seen the light of day at Cobham but instead moved from Standard Liege to ADO Den Haag, where he will stay until the end of the 2012-13 season. Work permit problems delayed his arrival in the Netherlands but when he did finally feature, he proved to be an absolute revelation.
He had barely featured for Liege at any senior level and had largely attracted Chelsea's attention through his performances in the Under-20 World Cup, where he marshalled the Flying Eagles' back four.
In Den Haag, he debuted at right-back and despite having little prior experience in the position, was quickly a key contributor. He scored twice in nine appearances, displaying aerial prowess from set pieces, and was sent off late in the season for two rash challenges which generally reflect the sort of player he is at this stage.
He'll get plenty more experience there next season and is a very intriguing prospect.
Conor Clifford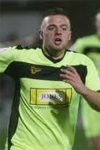 It's been a surprising year for Conor, who scored his first professional goal – live on television to boot – but didn't get close to the loan moves predicted for him in pre-season. Having been exceptional for Plymouth Argyle in League One last season and then more than adequate for Notts County in the same division later in the season, a return to that level was the least expected for him in 11/12, with outside hopes of a Championship move.
Instead, he remained at Chelsea until November, when he headed back down South West to play for Yeovil Town. He did well enough, scoring in the FA Cup against Fleetwood Town, but returned from whence he came in the New Year and never went back on loan.
Unconfirmed reports suggest Plymouth had the opportunity to take him back but chose not to, and it's something of a headscratcher to consider that not one of the 72 football league clubs considered the Irish Under-21 midfielder capable of helping their cause.
Whatever the reasons behind it, it was largely a wasted season for him and he cut a frustrated figure in many a reserve fixture. Next season needs to come with a big rebound for him.
Matej Delac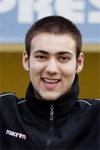 The frustrating case of Matej Delac is one many youth team followers will be familiar with. Once considered the talent of a generation in Croatia, his career has fallen off the edge of a cliff since departing Inter Zapresic two summers ago.
A season on the bench at Vitesse Arnhem was supposed to be an anomaly but 11/12 was the very same story. Unable to find him a home during the summer transfer window, Chelsea moved to send him to Ceske Budejovice in the Czech Gambrinus Liga on the advice of Petr Cech.
Budejovice found themselves rooted to the bottom of the table and Cech, so it goes, believed Delac more than capable of helping them out.
Yet they chose to continue with veteran Zdenek Krizek before drafting in Michal Danek in Feburary, leaving Delac even further away from playing.
He has had the odd cup run-out but has probably played less than ten times in the last two years and has been overtaken in the pecking order for his national team.
Word out of Croatia this week suggests Inter may be looking to reacquire him on a temporary basis in order to kick-start things for him. If they're remotely true, Chelsea should be snapping their hands off, if only to do the right thing by the player.
Sam Walker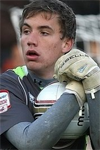 Sam's two loan spells came for different reasons, and in different circumstances he may well have stayed at Northampton for the entire campaign. As it was, the departure of manager Gary Johnson ultimately played into his hands and he played some twenty games at a higher level at Yeovil Town.
Johnson has shown in recent years that he is prepared to hand opportunities to Chelsea youngsters on loan or on permanent deals (he has twice signed Nana Ofori-Twumasi) and took Walker to Sixfields Stadium last summer on a season-long deal.
The Cobblers spent most of the season scrabbling around the bottom reaches of the division and Johnson was sacked in late 2011. New manager Aidy Boothroyd wanted a more experienced number one and so terminated Walker's deal prematurely, despite him turning in some decent performances.
Their loss was Yeovil's gain though as Johnson took over for a second spell and quickly moved to draft in the big stopper once again. He did well; signing a new contract with Chelsea taking him through to the summer of 2014 and could well return to Huish Park next season. Johnson has already made overtures to the player, and will doubtless seek permission from Sam's parent club over the summer.
Rhys Taylor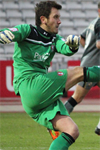 After a full season in League Two at Crewe last season, Welshman Taylor had a frustrating start to the season when a reported loan move was scuppered due to an injury to Hilário, compromising goalkeeping depth from the top down at Stamford Bridge. He remained at the club playing reserve team football for the first time in eighteen months before finally getting a move to Rotherham United in January.
His performances won quick acclaim in Yorkshire, particularly after half a season with the catastrophic Conrad Logan in goal. They remain in a strong position to secure his services on a permanent basis with his Chelsea contract expiring this summer, but he will be a wanted man after proving himself more than capable in the fourth tier.
Coming tomorrow…the Reserves take centre stage.